Document Options
The Document options dialog box is the central dialog box for controlling the way a MetaTexis document is translated.
To start the General options dialog box, click on the toolbar icon

, or on menu command: MetaTexis | Document options (default shortcut: Alt+Shift+O). The following dialog box will appear: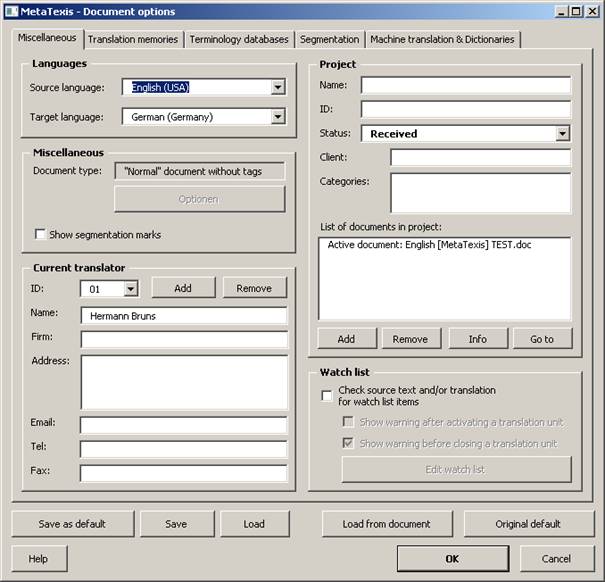 The Document options dialog box has three tabs:
· Miscellaneous:
For explanations, see below.
· Databases:
· Segmentation:
See Segmentation Rules.
At the bottom of the dialog, there are several buttons:
· Save standard:
Saves the current settings (see below).
· Load standard:
Loads standard settings (see below).
· Another document:
Loads settings from another MetaTexis document.
· Default settings:
Restores the default settings.
· OK:
Saves the settings and closes the dialog box.
· Cancel:
Closes the dialog box without saving the settings.

Save Standard Dialog Box

Load Standard Dialog Box

Languages

Miscellaneous

Project

Translator Info

Watch List